Cylinder Shovel Necklace - Brass
---

The perfect accessory for festivals or parties! This necklace features a hand-crafted cylinder-shaped pendant made of oxidized brass, creating a rustic and vintage aesthetic that is sure to complement any outfit.
But that's not all - lift the pendant up to reveal a hidden mini shovel charm inside, adding a touch of playfulness and intrigue to your look. This hidden charm is perfect for those who want to add a little extra character to their style and stand out from the crowd.
With its strong chain, this necklace is built to last all night long, allowing you to dance and party without any worries. The unique combination of style and function makes this necklace a must-have accessory for any festival or party-goer.
Each necklace from AUMI is meticulously handcrafted by skilled artisans. Unlike mass-produced items, every AUMI necklace is hand made with love, dedication and the expertise of our makers, which is a testament to slow, artisanal craftsmanship. By choosing an AUMI necklace you support the invaluable work and artistry of our talented artisans.
The Details
Highlights
Hidden shovel charm inside cylinder pendant
Long & thick chain for durability
Oxidised to create antique look
Composition
Size & Fit
Fitting Information
Necklace hangs 18 inches down.
Cylinder pendant is approximately 5cm long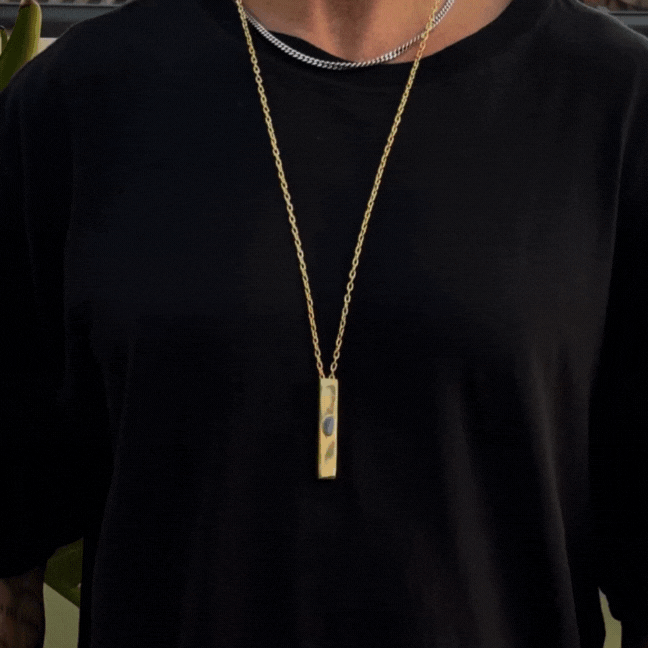 Product Demonstration
This video demonstrates how the AUMI spoon necklaces work. Gently lift the pendant, which slides up the chain to reveal the hidden spoon or shovel. Please note product in video is the "Opal Shovel" and may differ from the product you're viewing, however all Spoon necklaces work the same way.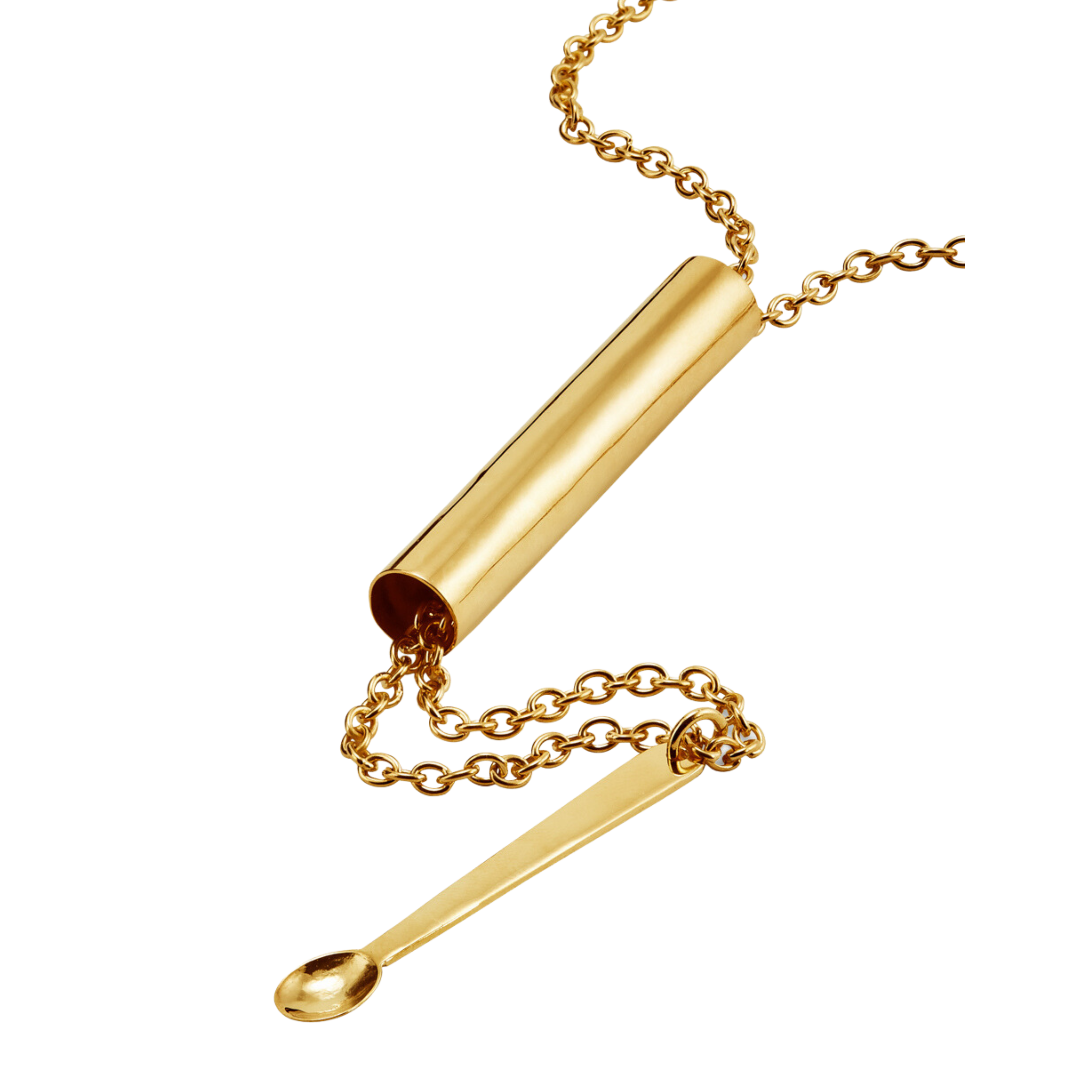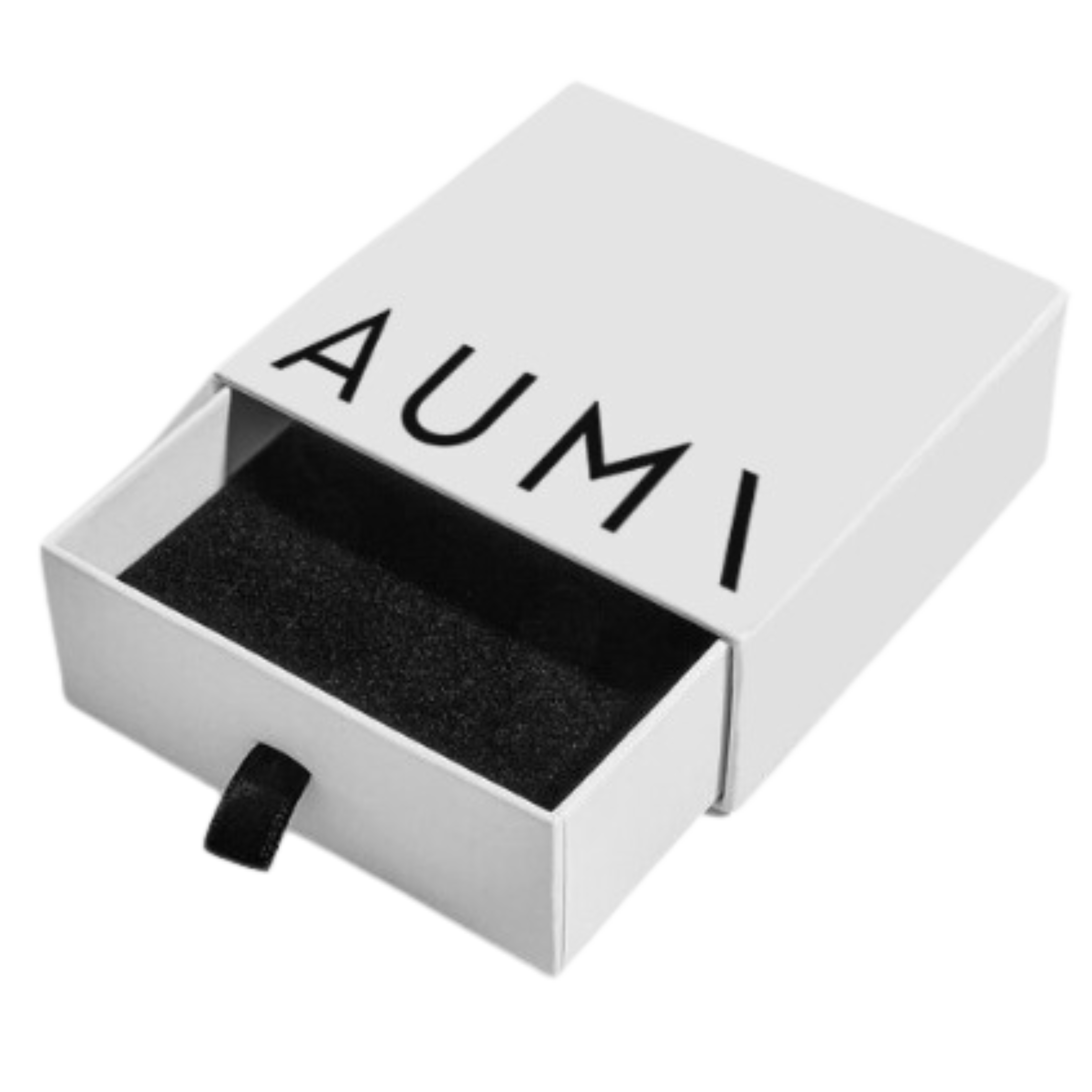 The Perfect Gift!
AUMI spoon necklaces are a perfect gift for friends or loved ones, especially those that enjoy parties! Every AUMI necklace comes in beautiful packaging. You may request gift wrapping also in the notes at the chekout.